Christmas Eve night, we went to the Alford's for their Christmas Eve party, which was an Ugly Christmas Sweater Party. I scoured Ebay and came up with some winners!
Here is part of our sweater fashion show!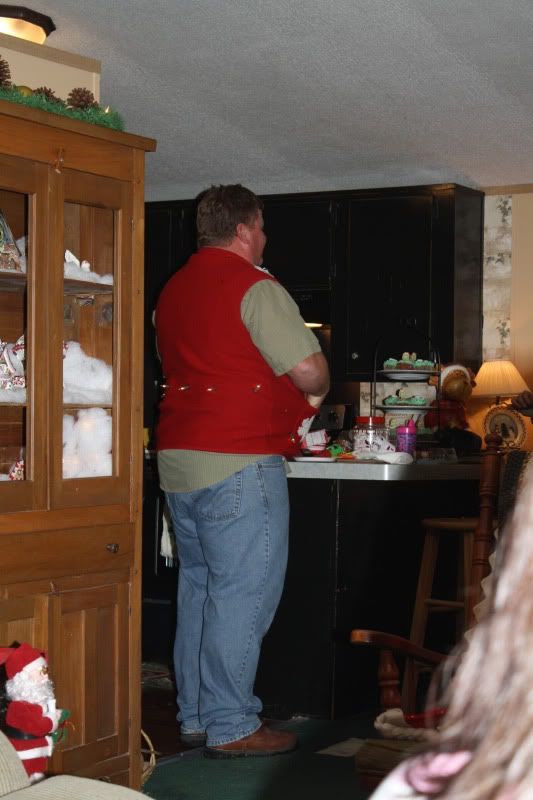 Chris showing off the working lights in the back!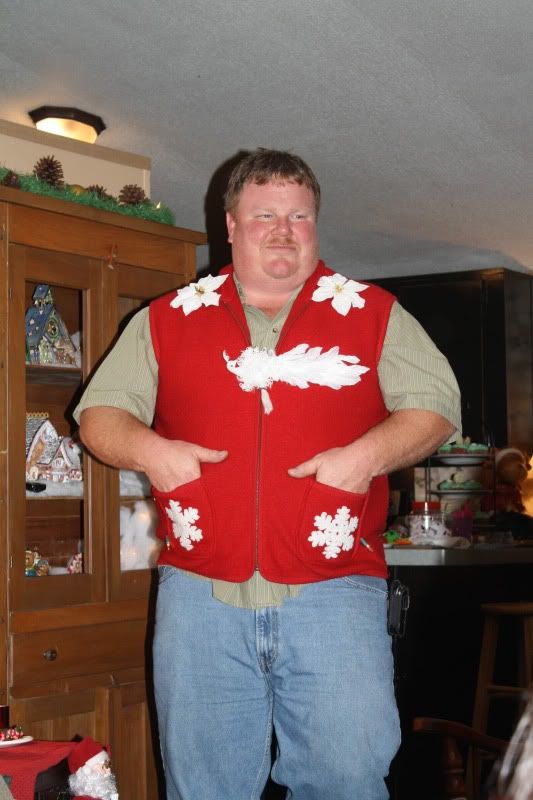 The front of Chris's sweater vest.
Sara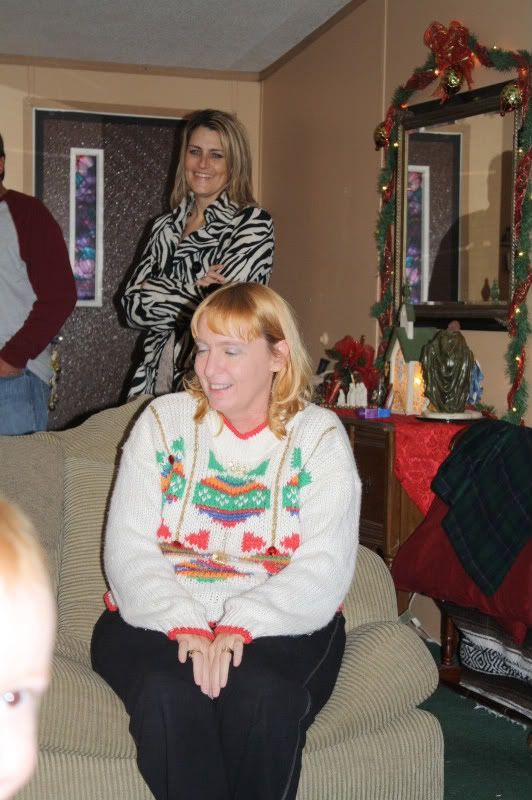 Sherri's sweater, by her own admission, came from her own closet.
Clinton was very proud of his sweater.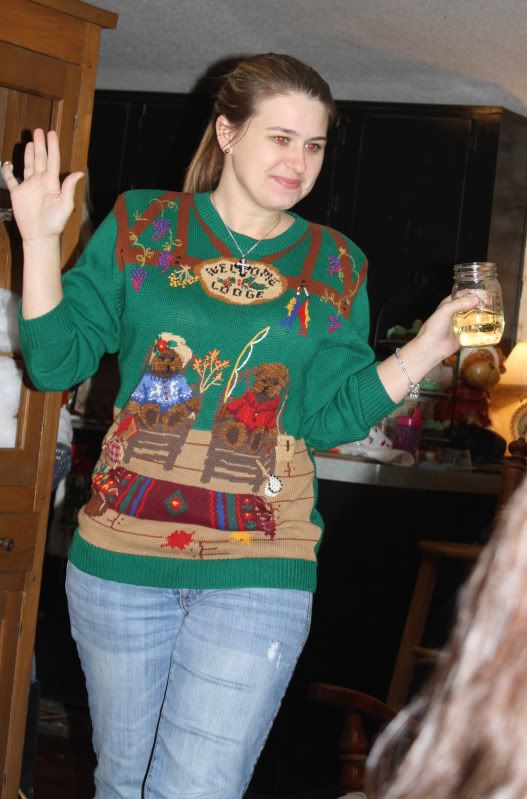 Me complete with my wine in a mason jar.
Collin in his Christmas sweater vest.
Ricky, also, sported a sweater vest.




The three winners: Clinton, Steve, & Chris
My husband is so handsome.
Em sitting on her new pillow pet from Aunt Terri.
Libby
Evie telling Santa what she wanted.
The girls look really excited to see Santa, don't they?!